So everyone knows how important curb appeal is when selling your home, but seriously it can mean a LOT more cash in your pocket for less money than you think. Here's a recent makeover that shows you just how easy, and affordable, it can be.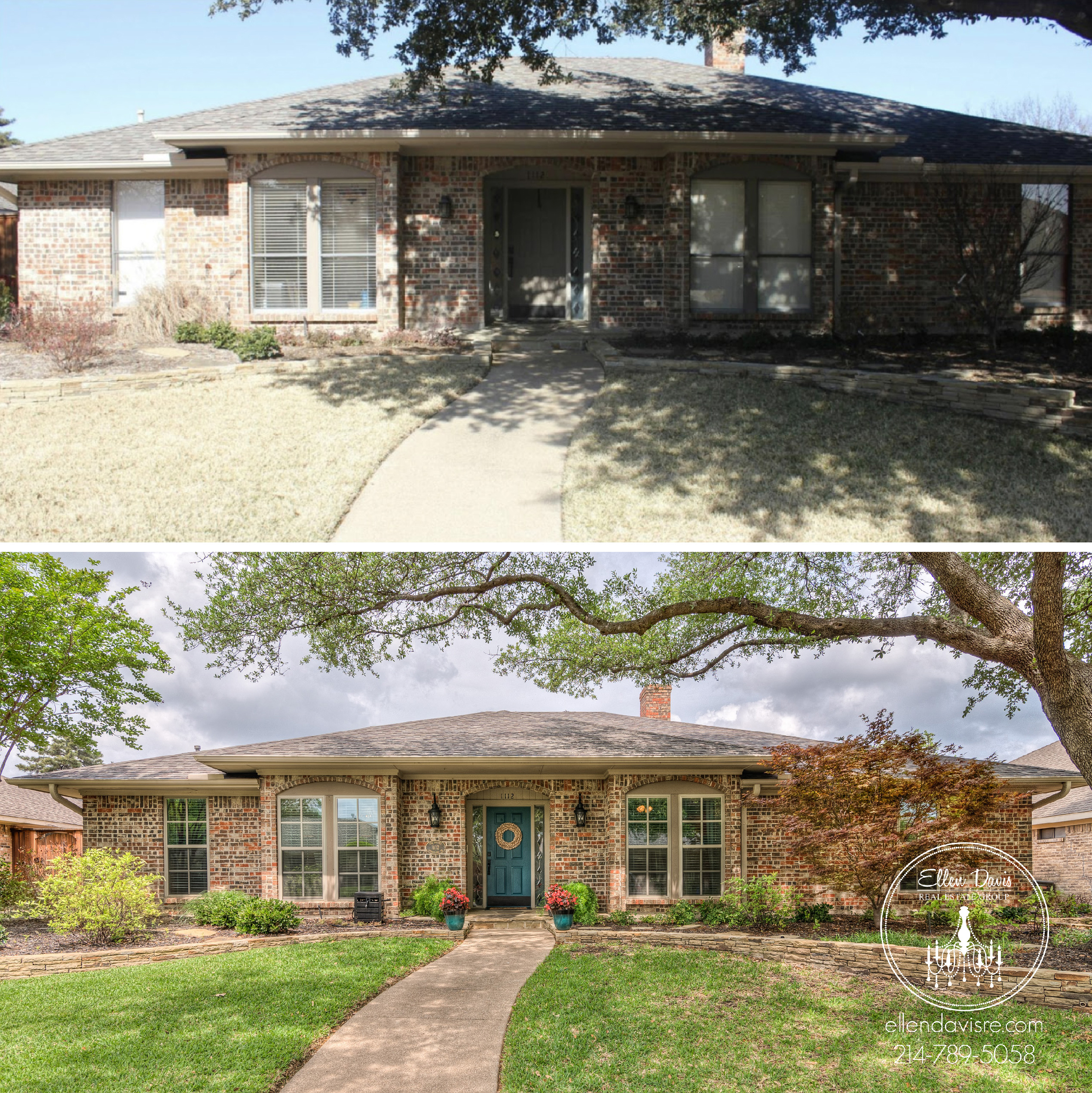 Yes, a good bit has changed on this particular before and after. Here are the 6 changes made to this home's curb appeal.
1. The before picture was taken in January and the after was taken in May – that does make a big difference in terms of green grass, plants blooming, etc.
2. New windows were installed.
3. Front door was painted (Deep Sea Dive by Sherwin Williams).
4. New coach lanterns replaced smaller lanterns (both new and old ones were from Lowe's).
5. Large colorful pots with greenery and flowers were added (pots from Lowe's).
6. Fresh darker mulch was added.
That's it! The ONLY major/expensive change were the new windows (about $4,000 for the entire 2,600 Sq Ft house). I hope this before and after shows how a handful of small changes can make a world of difference on the curb appeal of your home.
Need a second opinion on what improvements to do?  Send me a picture in a text or email.
Need some recommendations for contractors?  Just text or email and I'll send you some great people.
I love talking houses and I love helping people with their houses, so please don't hesitate to reach out anytime!